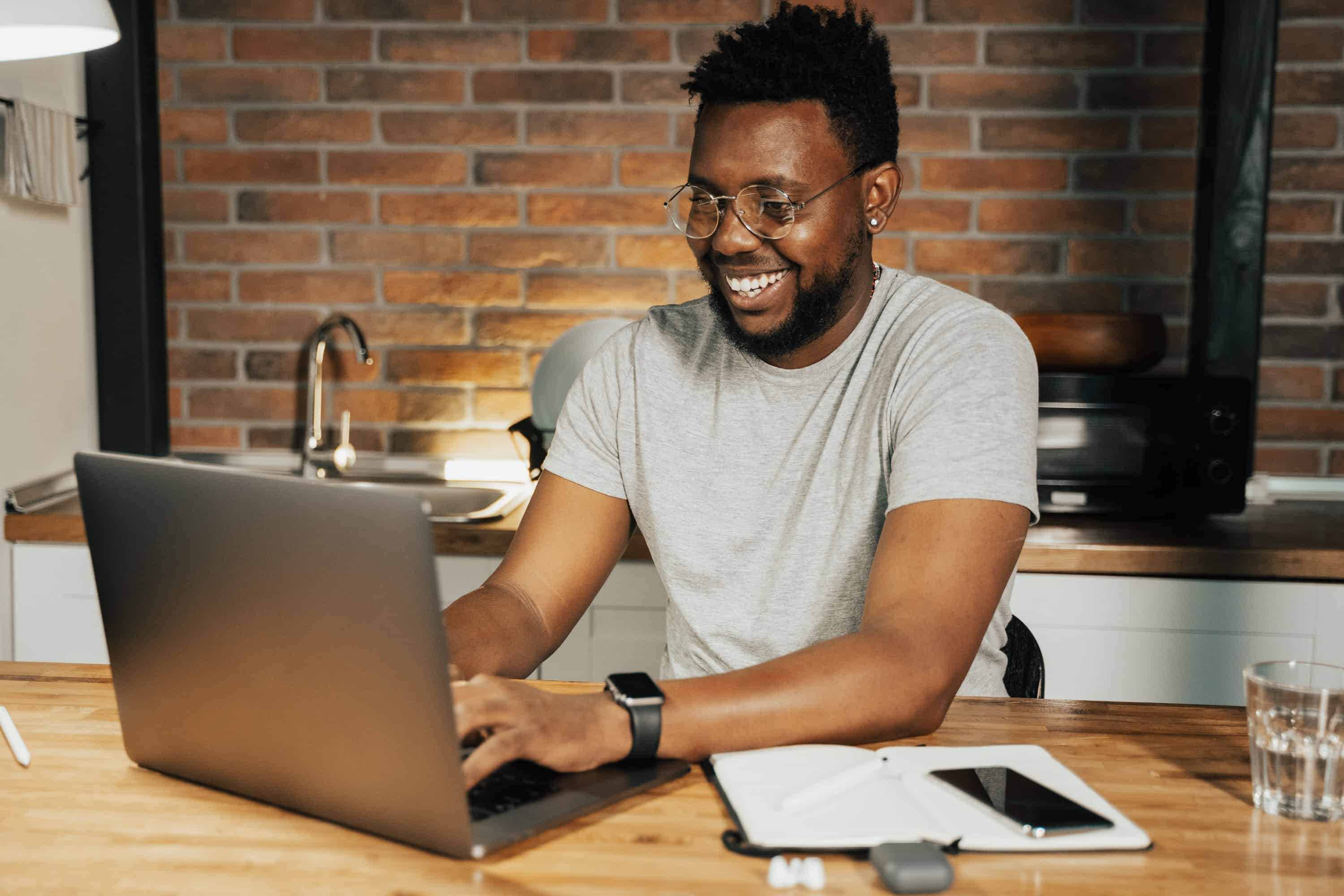 With rising living costs and struggling economies, many are forced to get second jobs to maintain their standard of living or simply get by. In addition to this taking a toll on one's physical and mental health, the money earned may not even be enough for all your expenses. Working from home has never sounded better.
If you want to find out how to earn money online from home in 2021, you must read our list of tried-and-true methods you can use to make money from home.
In the past, opportunities to work from home and make money online were few and far between. Even if you did make money, it wasn't enough to quit your 9-to-5 job. All of this has now changed. It's possible to earn money from home – individuals can thrive while making their own hours and prioritizing their health. As long as you have a computer and a good internet connection, you're all set to make money online. Whether you're a student trying to live on something more than Ramen noodles or a single parent trying to juggle work and kids, there is something for everyone on this list. Read on to discover the top ways of making money online in 2021.
How to Earn Money Online From Home – shortlist of opportunities
While some methods work better than others, we can personally vouch for the ones mentioned below. The best is that these options either require no hard skills or take advantage of your existing skills. There's no need to worry about training or falling behind – use these methods to make money from home and take advantage of all the perks that come with it.
1. Niche Blogging and Affiliate Marketing
Blogging is probably the first thing that comes to your mind when you think about making money online. However, most people believe that ads are the only way you can generate income on a blog post. This couldn't be further from the truth – affiliate marketing has been on the rise and is one of the main reasons some people start blogs in the first place.
Simply put, affiliate marketing involves earning money through commissions. Bloggers use affiliate links in their content, and when readers use this link to make purchases, the blogger earns a small commission. Because this does not result in a price change for the buyer, it's a win-win situation.
However, to start making money from affiliate links, you first need to build a loyal audience. This is where niche blogging comes in – tackle a specific subject you are an authority on and establish this by providing valuable information to your readers. When you cultivate an audience, you can start monetizing them and earning money. This does not happen overnight and takes time and effort. If you're not willing to invest time into your blog and prefer something quicker, this option may not be for you.
2. Creating and Selling Software
Creating and selling software has a large profit margin but does require a large investment. Development costs money if you don't have the necessary skills to create programs, but distribution is fairly inexpensive. With the resources to cover upfront costs, you can repeatedly sell the same product and make back your money along with a healthy profit. If you're skilled at coding and have experience developing software, all you have to lose is time.
You can also apply this idea to app development. If you have a creative idea for an app, you can earn revenue from not only selling it but also by running advertisements on it. The issue of not knowing how to develop apps can be easily solved by hiring a freelancer to bring your vision to life.
3. Launching a YouTube Channel
Like blogging, launching a YouTube channel is an excellent way to earn passive income. Once your videos are up and monetized, you can earn money every time people watch the ads on your videos. However, the YouTube algorithm is fickle, and this option requires a significant investment of time and effort. Some of the most popular YouTubers on the platform only got monetized after months and even years of developing their channels.
That being said, once you gain enough subscribers, you can earn money in multiple ways. To earning from YouTube's partner program, you can take on sponsorships, and enable channel membership.
4. Selling Photos Online
Do you consider yourself a budding photographer? Maybe you just enjoy taking pictures. Either way, you can use this talent and make money online by selling your photos. You don't need a professional camera for this. Simply use your smartphone, and start selling your pictures to websites like Shutterstock, Adobe Stock, iStock, and Depositphotos. Every time, someone downloads your photo, you'll earn a small commission, making this another great way to earn a passive income. The best way to do this is to research what kind of photos sell the most, and take photos to capture markets that others aren't taking advantage of.
Another excellent way to sell photos is on Etsy. Many artists and photographers sell prints on Etsy both, by printing and mailing them, and digitally. Because you can sell the same picture time and again, it makes the most of your effort.
5. Creating and Selling Online Courses
Everyone has something they're good at – monetize your expertise and make money working from home. Websites like Udemy or GNS3 Academy allow you to monetize your education or experience by creating online courses that others can then pay for.
Just make sure to keep a few things in mind. If you're making a video course, ensure that the quality is good – no one wants to pay good money for blurry videos. Despite what some online creators tell you, you don't need a fancy setup with ring lights to create high-quality videos. With how far technology has come, simply using your iPhone or Android will do. You can also include extra materials for an additional cost, bringing in even more passive income.
6. Joining Freelancing Websites
Freelancing is one of the most profitable ways to earn an income online and has the added benefit of not requiring any training – any marketable skill works. Services range from everything, including writing, animation, proofreading, graphic design, and data entry. All you have to do is pick something you're already good at and market it.
However, because of how saturated the market has become, make sure to find a niche. This way, clients can find specific services, and you can differentiate yourself from the rest of the crowd. Additionally, since you're making use of a skill you already have, you don't have to spend time learning something new and miss out on generating income during that time.
Freelancing websites like Upwork and Fiverr are among our favorites. Check out this post on the 9 best websites to use to make money online for more information about why these are our top picks.
7. Taking Surveys for Cash
An extremely low-effort way to earn money online is through surveys. Research companies are always looking for users' opinions and accept feedback from people from all over the world. Although taking surveys isn't the most lucrative money-making opportunity on this list, it can earn you cash or gift cards. Perhaps a single survey a day won't earn you much, but if you complete multiple surveys a day, you'll make a good amount of money. The key to doing this is going for high-paying offers and using reliable websites.
Most people think that answering questions about a payment sounds too good to be true. Unfortunately, they're not wrong. If a website is offering you $70 for one short survey, it's probably a scam. However, scams shouldn't discourage you from earning money online via surveys. There are plenty of legitimate survey sites out there that you can use to earn some extra cash. Our favorites include InboxDollars, Survey Junkie, and Swagbucks.
One of the reasons taking surveys is such a popular method is because of its convenience. After filling out some basic information at the sign-up stage (usually demographic information), you can start filling out surveys. Since most surveys are relatively short, you can finish them in between other tasks. For example, stay-at-home mothers can complete surveys while their children are napping.
Make Money From Home by Working Online
No matter your skill level, there are ways to make money online from home. Whether you're a student looking to make some extra cash or just someone who is sick of working 9-to-5 jobs, you can make the most of these online opportunities.
Let us know which options you've tried out and which ones you're about to try. Good luck!