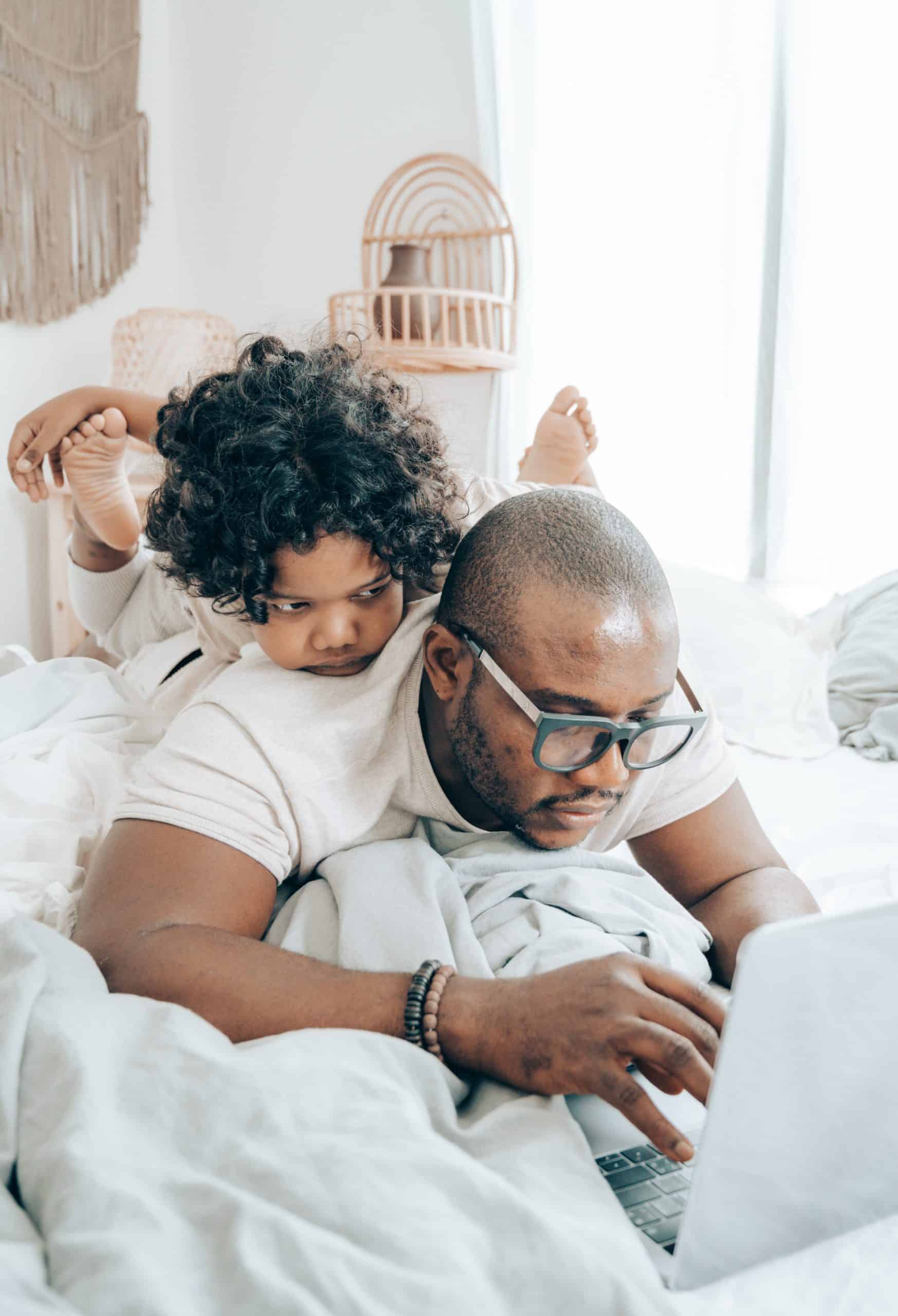 While you can find hundreds of articles touting ways to make money online, the sad reality is that a lot of these can't be trusted. The methods may be obsolete, may not work for everyone, or could be scams. This can be especially disheartening during these times when the COVID-19 pandemic has forced most people into working from home. This is the perfect opportunity to pursue making money online, and we're here to help. Instead of wasting your time on scams, you should check out the creative ways for making money online listed below.
It's 2021 and you no longer have to leave the house to earn a living – check out these 7 creative ways to make money online.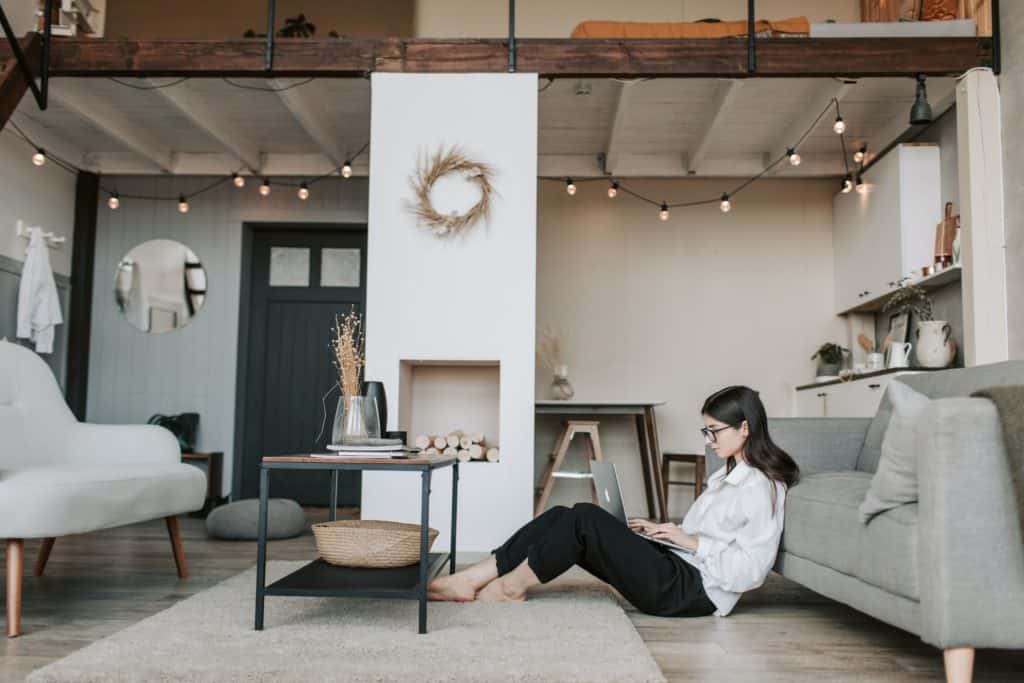 These tried-and-true methods will allow you to make money from home in no time. From simple jobs, like data entry and survey taking, to more involved jobs, like social media management and being a virtual assistant, there's something on this list for everyone. Keep reading to discover the most creative ways to make money online in 2021.
1. Data Entry
If you can type quickly and don't mind repetitive or menial work, data entry is an excellent way of making money online. This includes categorizing data, translating, checking data for accuracy, and sometimes even copying and pasting data.
If you lack hard skills but still want to make money online, data entry may just be the job for you. While you may not earn as much with entry-level data entry jobs as with other jobs on this list, you can work your way up and start earning a decent wage relatively quickly.
One thing to be careful of is data-entry scams. If someone is offering you $100 for a half-hour of work, it's probably too good to be true. Stick to reputable websites, like Upwork, Mechanical Turk, and ClickWorker, when entering this field. Make sure to get details beforehand, such as those about payment. Data entry jobs can pay per piece, per word, per keystroke, or even a flat hourly rate. Always double-check this before accepting a job so that you know exactly what you're getting into.
2. Typing and Writing
If you're a fast typer but aren't really interested in data entry, you may want to consider looking into typing jobs like transcription and taking minutes. There are even jobs like copy typing, which involves typing out text from another source. Other jobs may require writing as well. Similar to freelance writing, these jobs provide specific instructions that you need to deliver on. Short captions, lists, mini-reviews of items – there is a myriad of possibilities you can explore.
3. Virtual Assistant
If you're known for your planning and organizational skills, becoming a virtual assistant (VA) may be the perfect job for you. This is one of the most lucrative ways to make money from home and is a job that is in high demand.
People are opening new businesses every day, and no one can handle it all alone – that's where a virtual assistant comes in. Entrepreneurs and busy professionals have always needed virtual assistants, and this job is now more popular than ever because of the ongoing COVID-19 pandemic.
As a VA, you can be in charge of many different tasks, like managing schedules, replying to emails, bookkeeping, and taking notes. Additionally, opting to become a virtual assistant can help you with a career outside of your home as well. Working for executives can help you build a network and gain more opportunities. Besides browsing through postings on websites like Upwork, you can reach out to individuals or businesses directly. If you're active on social media, you can connect with brands easily.
4. Online Research
When most people think of research, they envision research labs or huge libraries. However, in the digital age, research can be as easy as simply using a computer and your internet connection. This makes online research one of the best ways to make money online, especially for those who are already detail-oriented and are excellent critical thinkers.
Whether it's helping with literature reviews, gathering statistics, or simply using Google to answer questions, online research is an extremely lucrative field. Because it's so time-consuming, companies and individuals are more than happy to outsource such work, and if you have the relevant skills, you can be one of the people they outsource it too!
Don't worry – this doesn't have to be just academic research. Besides helping professors and graduate students with research, you can assist authors, freelancers, or even businesses. Find research-oriented jobs on websites like Freelancer and start earning money from home.
5. Surveys
Even if you don't want to conduct research, you can still be a part of it. Simply partake in online surveys and focus groups. Corporations and their research departments want your insight, and you can now get paid to provide it. Share your opinions on brands and their products and services. In exchange for your honest feedback, you earn small amounts of money, usually around $3 to $5. However, this can quickly add up if you finish enough surveys.
Additionally, this is an extremely convenient way to make money from home since you can finish surveys between other tasks or whenever you have a free minute. Whether you're waiting for your microwaved popcorn or have some time in between Zoom meetings, complete an online survey for money and see it add up.
Please note that you may have to fill out some information at the beginning, usually that about your personal demographics. However, once you're done with this, you can get started on the surveys and get paid via PayPal, through Amazon gift cards, or more! Some of the survey websites we can verify working are InboxDollars and Swagbucks.
6. Social Media Management
Are you an avid social media user? If so, you should know that one of the most creative ways to make money online these days is by using social media, specifically through social media management. Brands are busy and have many other aspects of the business to look after. Therefore, they often outsource managing social media to those who have excellent communication and organizational skills.
If you fit this description, consider applying for social media management jobs. Maintain artists' fan pages, brand's business pages, and more. If you are active on social media and know-how to navigate multiple platforms, this is even better and will get you ahead in the field. Use your following or your knowledge of social media to showcase your expertise and manage different social media accounts for a specific fee.
7. Freelancer
If you have skills that others need, why not try freelancing? One of the most convenient jobs out there, freelancing not only allows you to work from home and make money online but also lets you do so while choosing your own hours. You can work as little or as much as you want, choose specific projects, and even try different marketing different skills.
There's a huge market out there for all types of freelancers. Whether you've got a knack for writing, coding, graphic designing, or drawing, there are probably jobs out there just waiting for you. Websites like Upwork and Freelancer are excellent places to start looking for jobs and building up your portfolio.
An important tip to remember is to establish a niche. Instead of advertising yourself as a general freelancer, you should specify your services so that clients can either find you easily or be able to pick you out from a crowd of applicants. One of the most popular forms of freelancing is working as a freelance writer or copywriter, you can also work as a proofreader, artist, or even a tutor. All you have to do is pick a marketable skill and start using it to get ahead!
Conclusion
These seven creative ways to make money online can definitely help you start making money online. Whether you're trying to work from home or just make some extra money on the side, we're sure there's something here for everyone. Those who want a somewhat steady job can pursue jobs like virtual assistants, and those wanting to make their own hours can offer freelance services.
TIP
This article is part of our Online X Money project. You can find more interesting and – I hope – more helpful articles in our blog about making money online.
Even if you have as little as a couple of hours to spend on the job, you can complete surveys and participate in focus groups to make money from home. Since the various jobs cover an array of skillsets and include jobs for both, skilled and unskilled workers, we're sure this will help you achieve your goal of making money online. We hope you found this article helpful. If you did, consider checking out this article on the best websites to use to make money online!