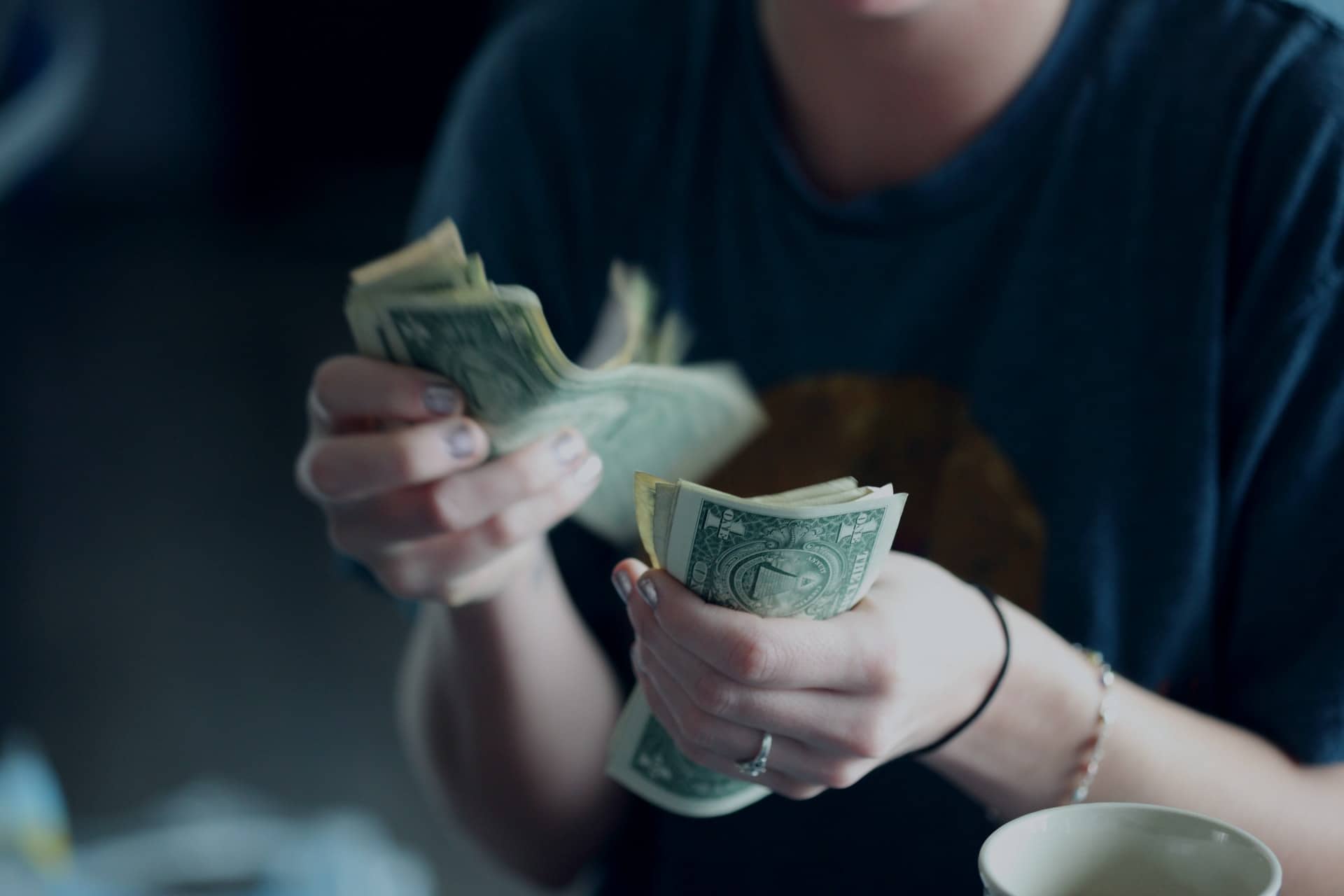 Introduction
Whether you want to prioritize savings or you want extra security when job cuts seem all too common, passive income seems like the ideal solution. You can take time away from work if you want, change career paths, or lose your job without constantly stressing about your next paycheck. When people think of passive income, they think of the phrase, "making money in your sleep." While this is true, passive income isn't passive at first. In order to make money when you're not actively working, you have to put in the work upfront. Once you put in the work and develop streams of passive income, you can benefit from financial stability and security.
If you're looking for ways to earn passive income online, you're in the right place – check out the top passive income ideas (2021) that you can use to make money online.
Examples of passive income include blogging and creating online video content. Here are the ins and outs of the four top ways to earn a passive income and secure your future.
1. Blogging
This is the most popular way to start earning a passive income, and for good reason – it is extremely cost-effective and can be very lucrative in the long run. Posting valuable information will attract viewers and bring in traffic. You can then use ads, affiliate marketing, and product sales to make money online.
1.1. Choose a Topic
Blogs are the perfect way to earn a passive income for those who are already good at writing or interested in specific hobbies. However, the success of a blog does depend on the content and so, picking a topic is extremely important. The best thing to do is to target a niche that you can be an authority on.
1.2. Choose a Web Hosting Platform
Once you choose a topic and domain, it's time to choose a web hosting platform and plan. Options include Bluehost, Digital Ocean, Amazon, and more.
1.3. Create a Blog
Creating the blog itself is the most time-consuming part of the process. Although it's time-consuming, it is pretty straightforward and platforms like WordPress are extremely user-friendly. Additionally, WordPress is free to use, making it a great option for those who are unwilling to invest money into the project. Once you start gaining followers, you can reevaluate your decision and see if you want to upgrade to the premium version and access more features.
1.4. Write Articles
Since this is what is going to attract readers, be careful about the articles you write. They should be informative and easy to read. They should also be thoroughly researched so that readers think of you as an authority on the subject. Using search engine optimization (SEO) also helps increase traffic and can make your blog more successful than it would have been otherwise.
1.5. Attach Affiliate Links or Ads
The majority of big brands have affiliate programs you can be a part of. If not, you can always use affiliate links to earn a commission when people make purchases using your link. This is how you earn your passive income. Because you only put in the work of writing articles once and the links to affiliate products remain, you're able to earn money every time someone makes a purchase, no matter how old the blog post is.
2. TikTok
Social media platforms like Instagram and TikTok have become increasingly popular because of the existence of social media influencers and their ability to make money online. In addition to sponsored posts, influencers can use affiliate links to earn a passive income.
2.1. Choose a Topic
From funny TikToks to informative TikToks, there's room for many different types of content on the platform. Explore videos on TikTok to see which ones are the highest performing and narrow down your choices. From there, pick a topic that you're actually well-versed in. This way, viewers are more likely to stick around and follow you for more content.
2.2. Create and Publish Videos
Owing to the viral nature of the platform and the short-form content on it, TikTok has become an immensely popular platform for those who want to build a following and earn a passive income by promoting products.
2.3. Attach Affiliate Links or Ads
Once you have built an audience, you can use affiliate links to promote products related to the topic you choose. For example, those who choose beauty can promote and provide affiliate links to makeup, skincare, beauty tools, spa services, and more. Whenever followers use the links to make purchases, you make a commission.
3. YouTube
When thinking of ways to earn passive income online, YouTube is one of the first thoughts that comes to one's mind. This is because of the variety of videos on YouTube– from beauty videos to gaming, there's something for everyone on the platform. Once a following is built up and you have enough channel engagement, you can not only earn money through YouTube's Partner Program, but you can also get sponsorships and use affiliate marketing to make money online.
3.1. Choose a Topic
Some of the biggest communities on YouTube include the beauty community, gaming community, commentary and drama channels, art channels, and lifestyle channels. Choose a topic that you're able to create plenty of content on so that you have regular content to post.
3.2. Create and Publish Videos
The key to success on YouTube is to post regularly. A consistent schedule and creating high-quality content will eventually lead to a larger following and more success.
3.3. Attach Affiliate Links or Ads
In addition to ads and sponsorships, YouTubers can include affiliate links to all the products they use or even mention in their videos. Every purchase made using those links puts money in their pocket. Additionally, a catalogue of videos that viewers can watch long after they're made and the ads running on the videos provide a healthy passive income for content creators.
3.4. Differences and Advantages
One of the best parts about using YouTube for your passive income stream is the fact that you don't need millions of subscribers in order to start making money. Instead of subscribers, the metric of success you need to focus on is engagement in your videos. Once you have an audience that engages with you and your videos, you can use this to take advantage of the Partner Program, sponsorships, and affiliate marketing.
4. Email Marketing
In addition to promoting products, email lists can also bring attention to other passive stream ventures such as blogs.
4.1. Create Email List
If you have a blog or a large following on different social media platforms, you can promote your newsletter and encourage people to join your email list. You can also provide freebies such as templates or guides (lead magnets) that involve providing email addresses that can then be added to your email list.
4.2. Choose Appropriate Email Platform
In order to send out mass emails, it's integral to choose an appropriate email platform. Cross-check pricing and the features you'll have access to before making a decision. Some of our suggestions include Mailchimp and GetResponse.
4.3. Start Email Campaigns
Once you have your email list ready and your email platform in order, you can start email campaigns. These can be on behalf of other brands or your own business. Recommendations for products or services can include affiliate links that can earn you a passive income. For example, an email campaign for Mother's Day can include suggestions for presents which you can earn a commission on.
Conclusion
The importance of passive income has become obvious since the advent of the COVID-19 pandemic. With job security at an all time low, it's more important than ever to ensure financial stability. Having passive income streams can protect you against the financial instability that comes with job loss, can boost your savings, and can even give you the freedom to take time off work or pursue another line of work altogether.
TIP
This article is part of our Online X Money project. You can find more interesting and – I hope – more helpful articles in our blog about making money online.
We hope that the ideas in this article help you achieve your goals and allow you to make money in your sleep!